we are green contractors
We build in Maryland and consult internationally on green residential projects.
Welcome
Thank you for keeping us "Best of Baltimore"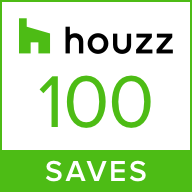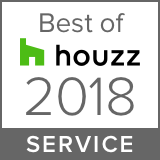 Honored for a second year as Best of Baltimore ("Builder- New School"), owner of Greenbuilders Inc. and General Contractor Polly Bart introduces us to her stellar team as they present a recently finished project to the local Baltimore community.
what people are saying
Polly Bart was exceptional to work with making sure that she understood our vision for the project and budget throughout. We were wowed by seeing the completed porch and we would not change a thing. We would hire Greenbuilders again and again, and found a new friend in Polly Bart.

Houzz Review from Linda L. (client)

Rather than just deliver what we asked for, Polly listened to our issues and discovered a completely different solution. That the solution was about 25% the cost of what previous contractors told us was necessary is quite good. That her solution worked more effectively than we expected — is extraordinary.

Houzz Review from J. Fackler (client)

Work was completed ahead of schedule
and to extremely high quality standards, with minimal disruption.
Our daughter still asks when Polly is coming back,
and we LOVE our kitchen.

Joshua and Hannah, new kitchen, Roland Park

I felt like we were all in this together; and what resulted were wonderfully crafted, unique spaces that continue to offer me respite and joy. Polly's touch extends to each floor of my home, and also stretches to the outdoors; our cobblestone parking pad is a highlight admired regularly by neighbors.

Phil and Merritt, master plan series of projects, Mt. Washington

Polly Bart, owner of Greenbuilders, was easy to work with, and is honest to the core. She ended up helping a lot with design decisions we were stuck on, and solved tricky structural problems we encountered. We're confident any wall Polly opened up will be still be standing long after we're gone, even if the rest of the place isn't!

Audrey and Don, second floor addition and green roof, Mt. Washington

We hired Polly because of her expertise in green renovations, her project management skills and her access to high-quality subcontractors, but she sold us when she said that this project should be a fun experience for our family–and so far it has been!

Susan M. design for addition to historic farmhouse, Sandy Spring

The attention to detail and quality of work is unsurpassed.
Her dedication to and knowledge of green building is unparalleled.
If you want a beautiful, eco conscientious home,
Greenbuilders is the best in Maryland. 

Whole house deconstruction and renovation, Ruxton
contact us
Greenbuilders, Inc.
16626 Cedar Grove Road
Sparks, MD 21152
Polly Bart, PhD LEED AP, President
pbart@greenbuilders.com
410-472-7072
We are here to answer questions, and encourage you to take advantage of our FREE TELEPHONE CONSULTATION to find out if GREEN is right for you.
Media inquiries are welcome.